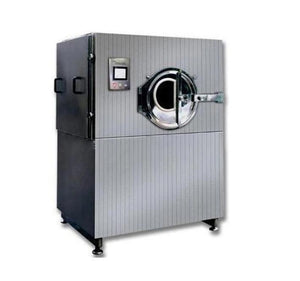 Efficient intelligence Pill Sugar Tablet Film Medicine Coater Coating Machine
$28,50000

$28,500.00
Tax included.
Shipping
calculated at checkout.
---
---
1) The control system consisting of PLC and HMI is reasonable in design, flexible in programming, adaptable to various pharmaceutical process needs, reliable in operation, stable in performance and in line with GMP requirements.
2) The surface of the deflector is narrow, which avoids the adhesion of the dressing on the surface, saves the dressing and improves the quality of the medicine.
3)The radius of gyration of the roller changes with pressure, the output slurry and the amount of spray are automatically balanced, the atomization effect is stabilized, the spray system is simplified, the clogging of the spray gun is prevented, the dressing is saved, and the cleaning is simple and has no dead angle.
4)The spray gun designed and manufactured for the coating has uniform atomization and large spray surface; the spray gun clogging cleaning mechanism can continuously carry out the coating, shorten the coating time and save the coating dressing.